To attract more number of customers to your business, it is necessary to promote brand awareness. There are several ways to achieve this vital factor. But then small businesses are restricted by resources, money and limited time especially to dedicate to their marketing efforts. Then how to achieve this objective?
10 ways Influencer Marketing can help small businesses
1. Discover Influencers:
To take this strategy to a higher level, the right tools need to be used. The right platform can help organize and streamline all partnerships. The key to collaborations is to identify the right influencers who can make a positive difference to your business. You can come across free, easy to use tools that are just perfect for your small business.
2. Develop Personas:
Before adopting this strategy, get to know your target customers. Prepare a list to find out who your ideal customer is. Do include gender, age, interests, geographic location, education level, social platforms used, devices used for shopping, income level, marital status, occupation. Also include accumulated data and analytics within your assessment.
3. Get Bloggers: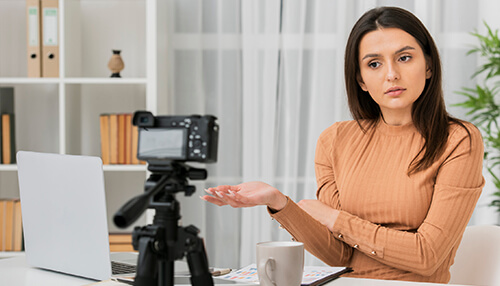 Private blogs or websites are maintained by influencers. Getting a mention on Twitter or Instagram can be useful. But it might not convert into sales. Rather, focus on influencers having blogs. Include their link to your website. Accumulation of links with time can help your website to get better rankings on search engines.
4. Target more engaged, but smaller groups:
This will provide long-term conversions and better ROI. You can hire smaller influencers on affiliate basis. Their growth will help develop better your business relationships. They are referred to as Micro-influencers. They can help with your content marketing strategies and improve your brand image.
5. Spend quality time with all influencer partners:
Influencer relationships are what develops influencer strategies. Your capability to work directly with influencers proportionate directly to develop credibility and trust with the influencer team. No shortcuts should be adopted when it comes to relationship creation. Influencers feeling cared for are likely to come up with better content while being open to future complex collaborations.
6. Adhere to the rules:
Improving brand awareness is not an easy task especially for small businesses. Many tend to take several risks just to accelerate results to avail. It will be essential to adhere to the set rules. Avoid influencers adopting shady tactics, evaluate contracts with influencers and other aspects.
7. Develop diverse influencers team:
Your personal can help determine selecting the right influencer partner to work with. Besides this, do use several influencer types on different social media platforms. Find out what works out best to improve your brand image. Hence use influencer type mix to ensure successful marketing campaign.
8. Convert into Influencers: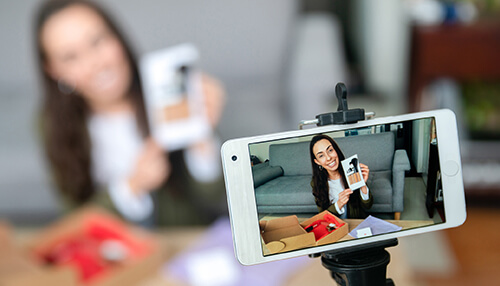 Existing customers can be termed to be the best advocates to promote your small business. Do invite them to mention your business in their private blogs or websites. Develop features within existing checkout flow to allow sharing their purchase. Also connect with them on social media platforms as well as derive tools required by them for recommending your products.
9. Develop own Influencers:
Perhaps, some employee may be social media savvy. You can encourage him/her to develop contents for social media platforms to suit your business needs. This person can act like a spokesperson and promote your business.
10. Track results:
Do establish available tracking techniques. Small companies generally have limited marketing budget. Track ROI as much as possible as it is vital for business success. Use coupon codes, tracked links along with other methods for tracking results.
Influencer Marketing when done properly can help take your business to the next level. Following the above strategies is sure to help achieve success.