You may be interested to know workplace mobility meaning in details. The modern digital workspace demands mobility throughout the different stages. Mobility is crucial ranging from Omni-channel support to real-time information sharing to end customers, etc. It is no more limited to just carrying around mobile devices or laptops. Your business strategy should aim towards increasing overall employee satisfaction & workplace productivity. This will help achieve your set long-term goals.
Defining mobility will help to promote improved communication, collaboration, flexible operations as well as reduce workforce churning. It also helps to promote revenue growth.
Workplace mobility solutions & employee productivity
Studies conducted have revealed that it is possible to improve workplace productivity & business processes through increased mobility. It is also accepted that customized enterprise mobile applications can promote increased mobility & employee satisfaction level.
Benefits
Increased mobility helps augment the digital transformation process in any business. There are several scenarios & use cases related to enterprise mobility. However, employee empowerment is considered to be a major advantage derived.
Employee satisfaction: You should be aware of what is mobility to enjoy its benefits. With increased mobility, employees no more have to waste time commuting for long hours or losing energy. They should be flexible enough to work from anywhere & at any time. It means higher productivity & assures satisfied employees. It allows them to schedule their work routine on a priority basis.
Work from any place: By changing workplace mobility meaning at the workplace, employees can now work even from outside the office premises. This increases their overall productivity. They can also have better control overwork and can start much earlier to meet the demands of clients. Even if they are sick, they can work from home to cope up with urgent deadlines. This way, they will feel less stressed. Teleconferencing facilities and being connected constantly allows them to work as a team, without being together physically.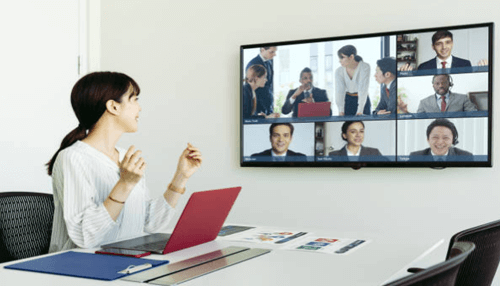 Hire the right talent from any part of the globe: On defining what is mobility, your business can be location-independent. This means you are free to hire talented people from anywhere to fill up the vacant positions. No more will you have to deal with talented candidates who might not be interested to relocate to other locations. This automatically increases your company's talent pool & allows you to widen your search. It will further improve your company culture.
Increased productive business hours: Many employees although talented may not want to stay back at the office after work hours. Others can be night owls and eager to do late-night shifts. You can increase work productivity by having remote works. They can work at their convenience & as per the set schedule. The structured work environment comes with certain commitments & time constraints. With remote work & proper workplace mobility solutions, employees can be flexible to balance life & work. They will also be interested to work & be productive enough to contribute their talent to the business. They can also pursue their work without hampering office work.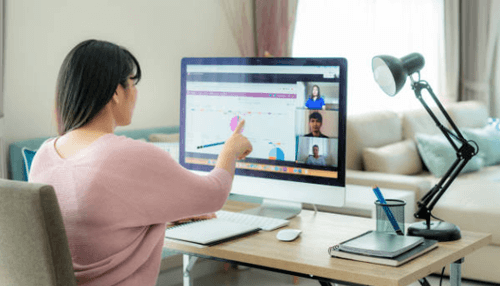 Powerful trust-building: Companies may pose some risks to allowing remote work options. An unstructured schedule does not allow employees to be productive. There can be several distractions at home. Trust can be developed if the employee works successfully from the home environment. Hence, you should provide those employees with remote work options, whom you can trust. These employees should display devotion & personal responsibility to their work.
Thus, embracing the above workplace mobility solutions can help your business to be taken to new heights. It also allows your employees to work to their potential.