Any eCommerce business thrives on its good name—customers hear of your brand or products, become interested to learn more, and decide to make a purchase. But for these steps to be initiated, there has to be something that motivates them. 
There are different ways to instigate this kind of user engagement but the best are the ones that are combined with raising brand awareness because you wish for your brand's identity to stay genuine. So, here are a few ways you can achieve both of these aspects:
Insist on consistency
To be memorable, a brand needs to always offer something new but it is immensely important to remain genuine. Consistency is essential in terms of:
Make sure your brand name is the same across different channels. – if you want your users to be able to find you easily, make sure your name is identical on your website, different social media profiles, your products, etc.;

Finding your style – if you sell children's toys, the parents, as well as their offspring, might be surprised at your strict product descriptions which are more suitable for a legal company than for a toy manufacturer;

Sharing new and interesting content but

in the same style

– if your website's content is strict while your social media profiles have a humorous tone, your customers might find your brand's split personality to be confusing or even unappealing.
Consider advertising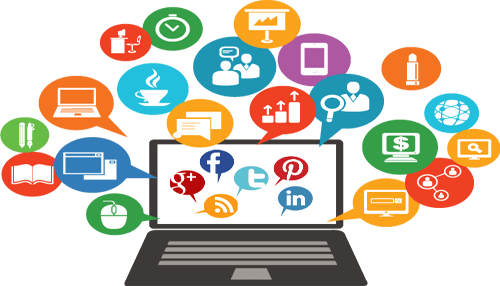 A certain degree of paid advertising is necessary to get your brand noticed so it can be distinct and not imitate other well-known brands to get exposure. The most important elements are the channels through which you will advertise your brand and offer:
Social media profiles – for instance, pick a photo that would be appealing to your Facebook audience and make sure the size and the amount of text are in accordance with social media rules, and most importantly, include your logo so it would pop in your customers' eyes;

Search ads –

AdWords service

provides the option for search ads which means that your website will usually appear in the top few results when someone googles a product or service that your brand offers and it will be distinctly marked with 'ad';

Display ads – their purpose is to entice website visitors or social media users to perform a certain action so, what you can do is to choose them to be in the form on a banner which calls the visitors to check out your offer or participate in a giveaway. 
Work on the social media presence
Being present on social media has become something that is implied if you wish to engage your customers and to make your brand more noticeable. Here are a few suggestions about how to leverage social media:
Users' comments: you can gain valuable information from users since they can notice many elements, such as mistakes in the products' descriptions, issues with the payment process, etc. And also, by replying to them, you show how much you appreciate their opinions.
Video content: this format is perfect for combining different senses, creating an emotional impact, and relaying your message. It would be a good idea to consult with an experienced video production company since content creation has become very complex and competitive in terms of originality.
Instagram hashtags: although it can take a while for a hashtag to take off, they are an incredibly useful tool for your users to find your products and brand. It would be best to combine generic, niche, and branded hashtags to maximize your presence.
Leverage on collaborations
For your brand to become the talk of the town, sometimes it is necessary to partner up with someone more influential. You can leverage on such collaborations in many ways and here are a few optimal ideas:
Influential bloggers: partnering up with a blogger can drive your sales and grow brand awareness because of blog's versatile nature (reviewing products, counseling what to purchase, etc.);

Social media influencers: users have begun to trust the opinions of other users almost more than of those of celebrities and this kind of partnership would be a more natural way to promote your brand;

Giveaways with other brands – collaborating with other influential brands by creating giveaways will help your brand become more visible and prompt user engagement.
Offer a referral program
If your customers are satisfied with your products or services, as well as the entire experience related to your brand, why not give them an opportunity to share this excitement with their friends and family? If you are in two minds about starting a referral program, here are a few benefits you can expect from them:
Enticing loyalty: Your current customers will feel more appreciated if you offer them a small reward in return for recommending your brand to others. A discount or a gift would be enough for you to gain a loyal customer.

Expanding customer base: referral programs are known to expand the customer base, especially if you offer newcomers special discounts on first purchases because this shows that you are generous and don't care solely about the profit.

Increasing sales: if you come up with the right system to build a base of loyal customers and draw in some new satisfied ones, your sales rates will skyrocket very soon.
Wrapping up
Your style, products, voice, and everything that makes up your brand need to be marketed in such a manner to get the attention of your target audience. Before you enter the business arena, you have to be clear about every feature of your brand identity to be able to remain consistent and true throughout different pieces of content, collaborations, and marketing campaigns. Promoting brand awareness by engaging your current and prospective customers is the optimal solution to motivate higher sales so that your brand can grow and advance.