Many people are interested in growing faster and faster in 2020. Next year will be the best time for you to grow your business. There are a lot of great opportunities that are available next year. You have to manage everything in your business in order to grow superbly. The best result won't come overnight. You have to make the best effort to fulfill your dream. You can make your dream come true by doing the best thing for your business. Here are some useful tips on how you can grow your business in 2020.
Tips on How to Grow Your Business

1. Know your customers
This is the most important thing that you have to do, especially if you want to achieve the best result for your business. You need to know your market before you can promote any of your products or services. Understanding your customers' needs and wants is very important to making your business grow fast in 2020. Feedback can be the best thing that you can have, especially if you want to develop the best products and services for your market. You also need to take a look at your business in order to find out some areas which need improvement.
2. Use the employee engagement app
The employee will be the central of your business. If you want to have a successful business, your employees should be happy and motivated. You can use the best employee engagement app to raise the engagement and morale of your employees. You can reduce turnover very effectively by using this app. This app allows you to get honest feedback and also improve the overall productivity of your company significantly. It can give you real-time access to your employees' feelings. You can boost engagement by sending birthday wishes, sending customer reviews, sharing the employee of the month, and doing any other things.
3. Make your customer service a priority
Customer is an important part that may play an important role in your business growth. If you want to grow your business quickly, you should put your customer as your priority. You need to make your customers feel special. Your customers should feel valued and happy when purchasing any products or services from you. Your happy customers can be the best brand ambassadors for your business because they are able to recommend the best products and services of your business to other people.
4. Use Social Media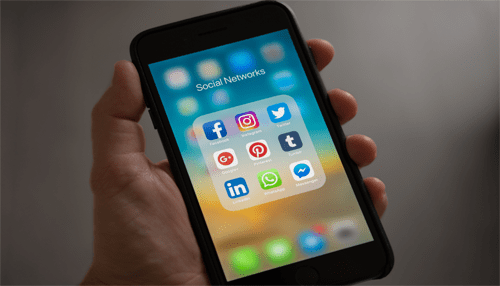 This is another useful business tip that you can use today. Social media has become very popular among many people these days. Many potential customers are using social media every day. It can be the best opportunity for you to grow your business very quickly. You only need to share some of your beautiful photos of your products and services. When other people like or share your posts, your products and services will be popular among many social media users. It is very effective and efficient for you to start using social media as your favorite online marketing tool.
5. Build your network
If you want to have a successful business, you need to build a good relationship with other people. You can attract a lot of potential customers by building a good network with other people every day. Good communication skills will be the most important skill that you need to have, especially if you want to be successful with your business. Networking is the best way to connect with other people who can help you grow and build your business rapidly, for example, investors, employees, customers, mentors, and many other parties.
Building a new business in 2020 should never have to be a difficult task for you. You only need to follow all of those tips above, especially if you want to achieve your success quickly. You should be able to get a successful life after you are able to build a good and fast-growing business for yourself. A good business should be useful for you as the owner, customers, employees, and any other people who are related to your business. You should be able to grow together with other people, so all of you can achieve your dreams easily and quickly.