Some entrepreneurs may plan to transfer business ownership if the need arises. The reason might be not eager to stay in a particular domain or eager to retire and lead a happy life. It could be also that you are seeking a partner to assume some responsibility for ownership in your business. Successful businesses are approached by many interested buyers with lucrative offers. But there are some legal as well as financial implications involved when transferring business ownership. You need to consider these aspects to make sure that the transfer is done properly and correctly.
Steps to follow when trying to transfer business ownership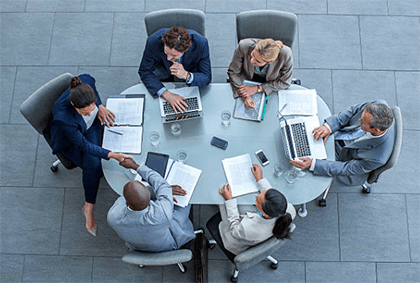 Business Valuation: Seek independent 3rd party evaluation of your business to get a good idea of where you stand. If the plan is to sell your business, then to derive a fair price, you will require a reliable valuation. Following this step will allow you to enjoy advantages in several situations. It includes business loan applications, merging with another business or seeking investor funding.
Team of advisors: You need to hire a talented team of advisors whom you can consult about your business. Hiring a financial advisor and attorney is crucial as they can help you choose the right approach. But the process involves complex paperwork. Therefore, selecting a qualified financial and legal team will make the task seem effortless and easy. Your team can provide you with crucial advice after evaluating thoroughly your business debt. You can also get to know the positive and negative aspects. This way, you can determine whether transferring business ownership is essential or not, thereby safeguarding your precious assets.
Revisit Member/Shareholder Agreements: You may have a general partnership or sole proprietorship business. The existence of your business structure depends on active engagement with your partners. On successful incorporation, your business is treated as a different legal identity. Transferring ownership of corporations is much easier when compared to LLCs. You can look towards the shareholder agreement to seek guidelines to transfer the shares. But operating agreements govern LLCs that outlines different ownership aspects. Your governing documents can provide sufficient flexibility, thereby allowing you to execute the transfer process effortlessly.
Determine transfer structure: When transferring ownership is concerned, there are several options present. Timelines do play an important role since sales closure within the year tends to differ from that of eventual retirement planning. Besides this, your decision may be impacted by potential tax implications. Irrespective of how you plan the transfer structure, do go through your documented agreement. Find out if something is amiss and manage it soon.
Notify all customers, suppliers and vendors: If your plan is to transfer business ownership, then make sure this vital information is shared with everyone concerned. This is an absolute must on the successful completion of a successful transfer. It is crucial as contracts are likely to get renewed or amended as deemed necessary. Besides this, the vendors would be interested to know with whom they will be dealing in the future. Notifying customers on business ownership transfer is a good practice. It shows how much you care for them and thank them for their loyalty. It also allows them to be better prepared to deal with new leadership.  Moreover, if you have plans to start any new business, it is the right platform to let them know about it.
Conclusion
Do understand that every business is different. Hence, you should seek proper legal guidance on how to transfer business ownership. This way, you can get to know the unique considerations that need to be met to enable a successful transfer.