One of the aspects of patronizing a brand that a customer loves the most is because of its amazing offers of subscription boxes. They made them feel extra special while unboxing and finding out exciting products, items, and freebies inside the box. Subscription boxes rise its popularity due to the creativity of brands in winning up and providing the best for their customers. Meanwhile, this became the go-to offer of brands in order to connect better with their customers and subscribers.
But first, be informed on what type of customers will patronize your subscription boxes based on the guide below.
Specify your target audience
In doing business, one important facet is identifying the target audiences. When the audience is already determined, proceed to organized planning regarding products and services to offer and try to promote it to the specific customers to test that you've hit right in targeting the audience for your business.
Knowing your audience also means prioritizing their concerns and satisfaction. Customers serve as an asset in every business. They will lead the way to the success of the company. With the combination of quality and legitimacy of products and services, the industry will indeed mark people. In addition, with the help of the audience's feedback, ratings, and reviews, a business can identify its strengths to be kept and weaknesses to be improved to capture every customer's taste. Now that the target audience is already established, the next step is to level up subscription boxes to satisfy the customer's excitement as well as to outshine other competitors.
Consider e-mail marketing
Since almost everything is done online, one of the best ways to further assess your audience is with the help of e-mail marketing. This is also one of the processes to better connect with customers as well as to know if these audiences are really interested in your business' products and services.
Sending scheduled newsletters will attract more customers, and this is also an opportunity to introduce your products and services to potential customers aside from your target audience. Most people are fond of trying something new, so give your business' best shot in winning over new customers through e-mail marketing.
Prioritize fulfilling customers' needs and wants
Customers will always patronize products as long as a certain business fulfills their wants and needs. Also, a company can consider exhibiting new offers, vouchers, and discounts for new, existing, and potential customers. This is one of the steps in establishing a strong bond with customers.
Recognizing customers' wants and needs is essential in setting up an adequate foundation for a particular business. With the growing number of businesses formed at all places, shops and companies are stepping up their game when it comes to captivating customers with their offered products and services, and one of the most talked-about is subscription boxes.
Get to Know What's Inside a Subscription Box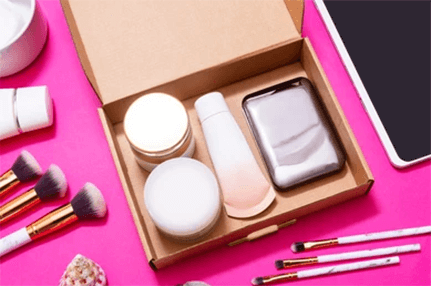 A subscription box comprises products and freebies from a specific business. For instance, a make-up brand's subscription box might be filled with a set of eyeliners, lipsticks, different shades of eyeshadows, and other make-up essentials. Moreover, subscription boxes are sent to customers who paid for monthly and yearly subscriptions for certain shops and businesses. Deliveries of subscription boxes depend on personal preferences and customers throughout the subscription period.
Listed below are guides and tips in creating the best subscription boxes that a lot of customers will surely love.
Know your customers' choice of items.
Every brand's top priority is to provide products that are beneficial to customers. Also, imparting what the customers want will lead to positive feedback and ratings that the public will surely be engaged with. Moreover, the main goal of a subscription box is to supply its customers or subscribers with the best products and items that a brand can give.
Make the packaging aesthetically pleasing.
If the box looks pleasing, then what's inside is definitely amazing too. The packaging tells a lot about a brand, precisely its authenticity and quality. Also, it serves as the representation of their care to customers in making the subscription resemble a gift intended for the brand's subscribers.
Maintain your brand's identity.
The originality of subscription boxes is one of the reasons why it is trending nowadays. Brands are competing with various shops and businesses out there, and one of the best ways in order to stand out is to stick with the brand's forte and identity. At the end of the day, the brand's identity will forever live with its subscribers' hearts as long as they give their best shot to customers and subscribers.
Make it personalized.
Customers are fond of getting products and services that suit their taste in purchasing both wants and needs. But, customers feel extra special whenever they receive personalized items and look solely made for them. Patronizing subscription boxes falls in this category as people seek custom-built and authentic items from brands they love.
Determine the perfect combination of products and services.
A set of items is ideal but also, make sure that it signifies the perfect combination of the best that your brand can offer to your subscribers. Always consider customers' preferences to get positive feedback from them for the improvement of the brand. Moreover, guarantee your subscribers that they will get complete items to satisfy their expectations regarding the items and products inside the box.
Try putting words.
Express appreciation to your subscribers to let them know that you genuinely care if they are satisfied with your brand's products and services. Make them feel that they are part of your brand, and your priority is to provide what's best for them. Customers love hearing affirmative words, just like how brands aspire to positive comments and insights from them.
The creation of subscription boxes is indeed essential, particularly in this digital era where shops and brands are stepping up in achieving goals and attracting customers at the same time. Furthermore, subscription boxes are indeed essentially helpful for brands in building up an identity and connecting with their community of subscribers.