As business owners, it can be easy to spend too much to improve your company and help it thrive. However, spending on your business is not always useful and you might soon find that you do not have the finances that you need to enable your business to stay afloat either now or in the future. If that is the case, here are some steps that you can take when you are spending too much on your business.
1. Outsource Tasks
One of the biggest drains on your business bank account is having to pay employees, especially if you pay them above minimum wage. Many business owners are inefficient when it comes to hiring and find that they have too many employees in comparison to the tasks that need doing. Therefore, to ensure that your employees are not left without any tasks to do, you should instead consider outsourcing some elements of your business. If you do this, you will be able to save time and money by ensuring that you only hire help when you need it, rather than permanently. For instance, you should consider outsourcing HR, administration, and finance to make sure that your business can cut down on its spending.
2. Speak to a Financial Advisor
You should also consider speaking to a financial advisor if you believe that you are spending too much money on your business. Financial advisors can help to highlight areas of your business that you are spending too much on unnecessarily and direct you to the areas where your funds will be better spent. They can help you to make the most out of your money, can help you to make worthy investments, and can ensure that your finances are secure for the future. So, you should look around for a highly recommended financial advisor who you can trust in your area.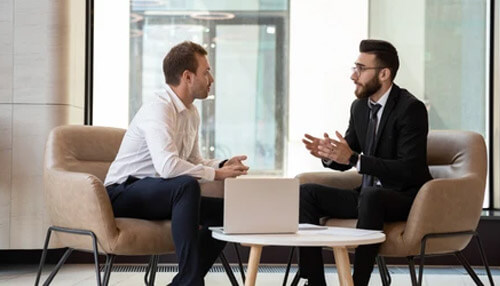 3. Compare Costs
Rather than sticking with the same utility companies and suppliers that you have always used, you should consider comparing quotes from several different companies. This will enable you to find the best deal and can encourage you to try new companies and options that you may never have thought of before. You can do this by using comparison websites, which can allow you to quickly and easily look at all of your options on a single page. You might also consider speaking to other business owners about the options that they use.
4. Consider Your Brick and Mortar Spaces
If your office or store is what is draining your finances, you should consider looking at alternatives. For instance, you might consider swapping your office space for a shared office that can allow you to split the costs with another company. If you own a store, you might even consider selling up and going online, as this can allow you to sell all of your products with only a fraction of the overhead costs, such as heating bills and rent.