Front Office Sports, a sports business news website, announced its Best Employers in Sports Award this week. The award is given to recognize organizations in the sports industry that are doing right by their employees. This year, Front Office Sports named their recipients based on data collected from professionals working within the sports industry.
In the survey, over 1,600 people currently, or recently, employed were asked to rate their employers regarding numerous topics. Those included each entity's corporate culture, advancement opportunities, compensation, workplace commitment to diversity, and more. Amidst the emergence of the COVID-19 pandemic, the survey also asked questions about reading companies' crisis leadership and work-life balance.
Here were some of the winners.
Organizations & Brands
While many new casinos in 2021 are excited about sports returning, it appears that many of these employees are too. A total of 25 organizations were presented this year's Best Employers in Sports Award. The professional sports teams that received the award included the Miami Dolphins, Atlanta Hawks, Nashville Predators, Charlotte Hornets, and Major League Soccer's Orlando City Soccer Club. Outside of sports, the Savannah Bananas, a semi-professional soccer team that plays in the Coastal Plain League, was also awarded. The Bananas are not affiliated with baseball.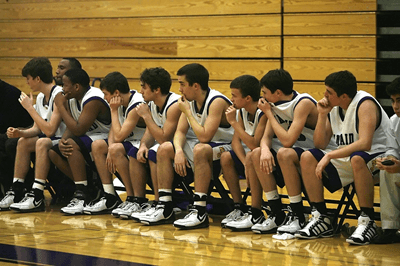 Among sports brands, winners included The Peach Bowl and USA Triathlon. Some other lesser-known winners included the Harris County-Houston Sports Authority, Scout Sports & Entertainment, Prep Network LLC, EduSports, and Next College Student Athlete (NCSA).
Tech Winners
There were also winners on the digital side. Some of these winners are heavily involved with the production of applications (apps). The app makers that were deemed winners included WHOOP and LeagueApps. On the social and sports marketing side, firms STN Digital, GMR Marketing, Opendorse, Navigate Research, Tipico, and  4FRONT were selected. In terms of sports analytic markets, firms StellarAlgo and Good Karma Brands were selected. Good Karma Brands owns and operates many ESPN radio affiliates. Esports influenced Minnesota Rokkr/Version1 and Generator Studio joined the group as well.
Validity
According to a statement made by Front Office Sports CEO Adam White, their partnership with Yrdstck's patented AI technology enables the surveyors to collect data with zero human bias. The technology gathers the authentic responses to truly identify the best employers in sports, sports marketing, and other businesses. The reason for the awards was that there was a curiosity among sports fans that wondered who were the best franchises to work for in sports.
The battle against the COVID-19 pandemic was difficult for the world, but especially for the sports market. Franchises lost millions of dollars due to fans not being able to attend. It created an unusual atmosphere working in the world of sports.
Last year's winners included ESPN, the Oakland Athletics, Major League Baseball, Major League Soccer, the National Basketball Association, and sports apparel giant Fanatics. After another year of battling the pandemic, it will be interesting to see which franchise wins next year.