Neura Health (Neura) is a venture-backed startup that employs tech-enabled digital solutions to address the nationwide shortage of neurologists and ensure that patients have access to quality neurological medical care. Its longer-term vision is to find cures for various neurological conditions by learning, via aggregating data, from the experiences of all neurology patients. Patients utilize Neura to address their disease holistically. They use the tracker to keep track of headache attacks, drugs administered, and lifestyle changes.
Co-founders Liz Burstein and Sameer Madan were inspired to create Neura Health as a result of personal struggles in accessing quality neurological care. In the U.S., the average wait time for an appointment with a neurologist is 35 days, with patients often having to travel hours away from home to access the right specialist. Quality is further hampered because diagnoses are typically based on self-reported data with significant recency bias.
As a direct result of their personal experiences, the duo saw an opportunity—and a need—to leverage technology to solve access and quality problems in neurology healthcare.
Their vision bore fruit. This past January, Neura raised $2.3M in seed funding from top investors including Next Play Ventures (the fund of former LinkedIn CEO Jeff Weiner), Index Ventures (Figma, Robinhood) and Norwest Venture Partners (Calm, Talkspace).
Neura Health has since unveiled its first app for patients with chronic headaches and migraine, which functions as a virtual clinic. It enables patients to track their headaches and migraines and seamlessly share their data with a board-certified neurologist, with the goal of improving clinical outcomes while reducing costs.
A shared background in technology
Along with bonding over their frustrating experiences in neurological healthcare, Burstein and Madan also share a deep background in technology. Burstein, who is the CEO of Neura, was previously Head of Product at Maven Clinic, Director of Product at Zocdoc, and Senior Product Lead at LinkedIn.
She has over a decade of experience in the tech industry and a wealth of knowledge in the health tech domain. Madan, who serves as Neura's CTO,  brings nine years of experience as an engineer at Facebook, where he was the technical lead for the platform's Live Video feature and on many other key launches.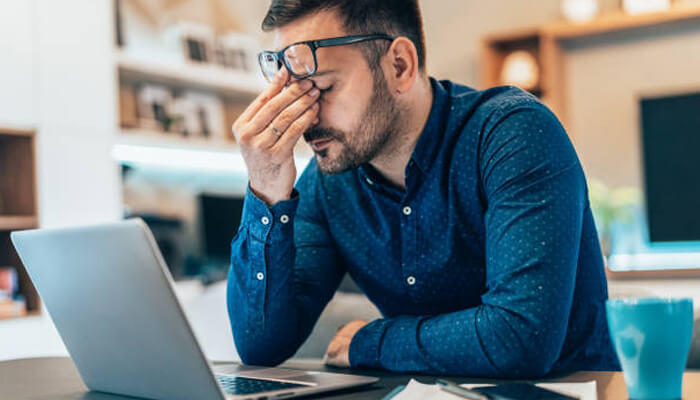 Burstein suffers from intractable chronic flank pain, currently thought to be complex regional pain syndrome (CPRS), that began during the early days of COVID-19. Despite having had seven radiology exams, three rounds of physical therapy, and 10 nerve blocks and epidural steroid injections, she has not found effective relief.
Burstein's journey to seek relief revealed the shortcomings in the practice of neurological care: a fragmented system with persistent challenges to specialist access and a lack of data-driven decision-making. After diligently documenting her pain patterns on a Google sheet, Burstein couldn't find a specialist to regularly engage with her on this data to improve treatment. She also witnessed her grandmother's battle with Alzheimer's, which exposed the dearth of specialists in that area.
Madan also experienced the shortcomings in neurological care firsthand. While a student at Stanford's Computer Science program, where he and Burstein met, Madan suffered a spinal disc herniation and was advised to undergo spinal disc discectomy surgery. He decided to go back to India for the MRI after learning that it would be much less expensive there, including the cost of transportation.
An app to the rescue
Patients use Neura to comprehensively manage their condition. With the tracker, they record headache attacks, medications taken, and lifestyle changes. The app aggregates the analytics and provides personalized insights for the patient, which helps patients identify trends in their symptoms, including headache triggers. Patients can also speak with licensed neurologists via same-day or next-day video appointments.
Moreover, the Neura platform offloads the administrative and emotional burden of managing a chronic illness to care concierges and care coaches. While concierges take on administrative tasks around billing, prior authorizations, referrals, and more, care coaches regularly meet with patients to help them make meaningful and lasting lifestyle modifications to better manage their disease. Neura's care team provides services around the clock for patients to access from the comfort of their homes. And members can receive prescribed medications conveniently delivered to their doorsteps.
Neura is pioneering digital medical solutions for U.S.-based patients with episodic or chronic headaches and migraines, and offers treatment for all types of headache disorders. Many of Neura's patients rave about their membership experiences, with the average appointment rating being 4.8 out of 5 stars.
Here are some user reviews:
1) "I've lived with this since I was 9 years old. I've never felt understood before. I'm really feeling a difference now." – Linda
2) "I loved Dr. Berk; he's probably one of the best doctors I have ever seen." – Steve
3) "It's a great experience to get the same level of service you'd get in the office from the comfort of your own home." – Jackie
4) "The doctor really spent time with me, asking me a lot of questions. He took the time to get to know me." – Lisa
5) "Their headache tracker is easy to use and allows the doctor to review it in real-time and make constructive suggestions about treatment and potential triggers." – Eileen
Our message to our customers and supporters:
"We'd love for you to encourage any friends or family members in the U.S. with headaches or migraines to give Neura a try. Share Neura by clicking here. We'll send you a $15 Amazon gift card for every referred friend who stays after the 1-week trial. Plus, your friend will get $15 off Neura."