It is understandable that business owners who manage a retail institution want to guarantee that their products are presented properly and in a way that makes it simple for potential clients to buy at their store.
In order to meet this need, a well-designed floor plan that makes the best use of various types of shop fixtures will be implemented. These five fundamental suggestions might help you get started on the path to a more efficient shop layout.
Have a general idea of a theme
A theme for your business will be important when it comes to picking fixtures and putting together the layout of your restaurant, and one of the first things you will want to do is come up with one. In order to do this, it is vital to get fittings that are visually complementary to one another in look. It is preferable if a theme can be formed that can be continued throughout the store, or at the very least throughout a certain sector. The fact that all of the shop fixtures are identical in design and using a self-color key clamp to hold them together makes this procedure easy. Examine the layout, the colors, and the design.
Make use of reflective surfaces
Mirrors are a type of fixture that may be really advantageous, but it is one that many people do not consider when designing their retail space.
It is possible to create the illusion of extra space in a store by using mirrors, which is always a pleasing effect. They can also be used to improve the overall aesthetics of the displays themselves, as previously stated. As a general rule, it is a good idea to utilize high-quality mirrors that are also visually appealing on their own to assist in this process as much as possible.
Make use of transparent screens
It will be a good idea to put certain objects on display behind glass to make them more visible. This will allow you to exhibit items that you do not necessarily want all of the customers to touch.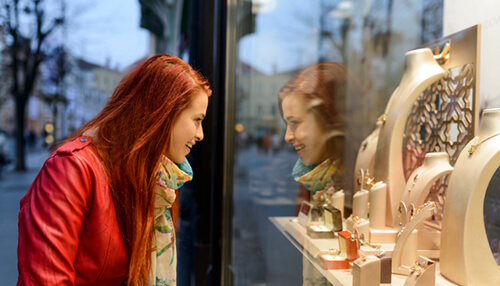 Jewelry stores, collectible stores, electronics stores, and other similar enterprises are among the many different types of businesses that may benefit from the installation of glass shop fittings. They can provide an opportunity for customers to have a better look at an item without having to handle it themselves.
Lighting is essential
Customers frequently complain about insufficient illumination in their retail establishments. Without a doubt, the type of lighting that you select for a major retail business will differ from the type of lighting that you select for a small retail store.
With this in mind, it is recommended that you take some time to consider what type of lighting would be most suitable for the space that you have available to you. In certain cases, you may even be compelled to put lighting fixtures in your display store fittings, depending on the situation. The use of appropriate lighting may go a long way toward aiding in the increase of overall sales.
Make full use of the available area
When it comes to small enterprises, the issue of not having adequate space is a concern. It is possible, however, with the proper shop fittings, to just display one or two of the items that you have available, with the remainder of your inventory staying in your warehouse or inventory.