Starting a business is a thrilling and challenging undertaking. Along with the excitement of being your own boss and chasing your entrepreneurial dreams, there are a number of financial considerations to take into account. From start-up costs to ongoing expenses, it's important to be mindful of your company's finances from day one. To help you get started on the right foot, we've put together 7 financial tips for US start-ups.
1. Keep personal and business finances separate
It's important to keep your personal and business finances separate from day one. This will not only make it easier for you to track your company's spending, but it will also help you avoid any legal complications down the road. Open a separate bank account for your business and make sure all of your business expenses are paid from this account. You should also get a business credit card to use for work-related purchases. Find out more about business credit cards and how they can benefit your start-up.
Damian Brychcy, COO of Capital On Tap says 'It's essential for new business owners not to blur the lines between personal and business finance. There are many benefits to using a business credit card to manage your business expenses. Cashback offers and discounts with partner brands are just some of them."
2. Have a solid business plan in place
Before you launch your business, it's crucial to have a solid financial foundation in place. This means creating a comprehensive business plan that includes projected income and expenditure budgets, as well as detailed explanations of how you intend to generate revenue. Without a sound financial strategy, it will be difficult to keep your business afloat in the long run. It would also make it impossible to secure funding from investors or lenders if needed.
Your business plan should at least include the following sections:
Executive summary: A brief overview of your business
Company description: An overview of your company's history, mission, and goals
Market analysis: A detailed look at your industry, target market, and competitors
Sales and marketing strategy: Your plans for generating revenue and promoting your business
Financial projections: Your start-up costs, income, and expenditure budgets.
For more advice on putting together a strong business plan, check out this helpful guide.
3. Set aside money for taxes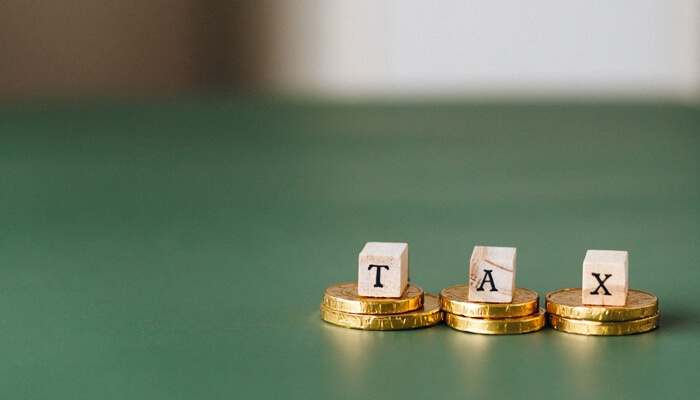 As a start-up, you'll need to set aside money for federal, state, and local taxes. Setting up a tax reserve fund now will help you avoid any surprises come tax season. Doing your research and speaking with an accountant can give you a better idea of how much you'll need to set aside each quarter. They will also be able to advise you on any tax breaks or credits that your start-up may be eligible for.
4. Make sure you're insured
There are many different types of insurance policies available for businesses, so it's important to do your research and find the coverage that is right for your company. Some common types of business insurance include property, liability, workers' compensation, and product liability insurance. These policies can protect your business from a variety of potential risks, meaning you won't have to bear the entire financial burden if something goes wrong.
To assess the types of coverage that are right for your business, you need to consider the potential risks and liabilities that your company faces. For example, if you're manufacturing a product, you'll want to make sure you have product liability insurance in place in case something goes wrong with the product and it causes injury or damage. If you're in the service industry, you'll want to make sure you have adequate coverage for any professional liability risks.
5. Create a budget — and stick to it
Setting a budget is one of the most important things you can do when starting a new business. Not only will it help you to track your expenses and keep your finances in order, but it can also help you to stick to your spending plan.
When creating a budget, there are a few things you should consider:
Your fixed costs, such as rent, utilities, and insurance. These are the costs that you will have to pay each month, no matter what.
Your variable costs, such as inventory, supplies, and marketing. These costs can fluctuate from month to month, so it's important to estimate them as accurately as possible.
Potential unexpected expenses, such as repairs or legal fees. By planning for these contingencies, you can avoid being caught off guard by a sudden increase in your expenses.
Once you have all of your costs accounted for, you can start setting a budget that will help you to keep your finances on track.
6. Understand cash flow and manage it wisely
Cash flow is the lifeblood of any business — start-up or otherwise — so it's important to understand what it is and how best to manage it. Simply put, cash flow is the money coming into and going out of your company on an ongoing basis. To ensure that there's always enough cash on hand to cover basic operating expenses, create a cash flow statement that projects inflows and outflows over time. This will help you anticipate periods when cash might be tight and make necessary adjustments accordingly. It will also give you a better idea of how your business is performing and where improvements can be made.
Brychcy goes onto say "Business credit cards offer small businesses greater flexibility when it comes to managing their cash flow. Spend management tools and cards for employees also give business owners greater visibility of how and when they are spending money, which ultimately leads to improved cashflow management."
7. Invest in accounting software
One final tip is to invest in accounting software like QuickBooks or Sage from the start. This type of software makes it easy to track invoices, reconcile bank accounts, prepare reports for tax season, and more — all from one central location. Not only will this save you time down the road, but it will also help ensure that your financial records are always accurate and up-to-date. This is essential, as having accurate financial records is crucial for making sound business decisions and maintaining compliance with US tax laws.
All in all, starting a business is exciting — but also comes with a lot of financial responsibility. To set your new venture up for success from day one, make sure you follow these seven essential tips. By doing so, you'll lay the groundwork for a healthy and sustainable business that can weather any storm.